A smart combination:
Corsight
+ Matrox MIL version X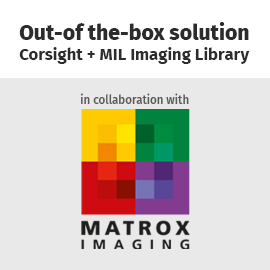 The abundant image processing possibilities of Corsight has been further extended with Matrox´ MIL Imaging Library. Being an out-of-the box solution with MIL version X, existing users who consider to switch to a smart vision system can profit from maximum ease-of-use. Actually, customers in the pharma industry already benefit from this powerful combination.