Meet TEAC's latest Surgical video recorder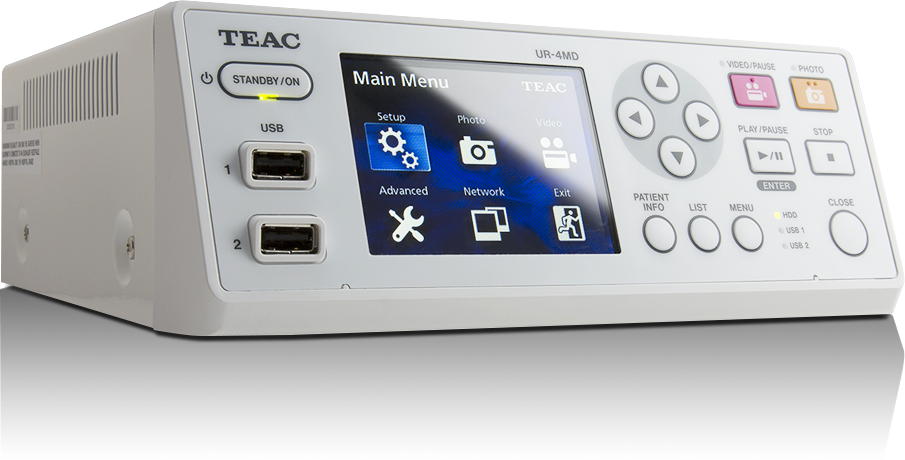 UR-4MD is TEAC's latest high-definition medical video recorder designed for quick set up and ease of use, yet includes a robust list of features and capabilities. With auto sensing video connections and automatic video resolution detection, set up is quick and easy. The front control panel allows users to intuitively record videos and photos in crystal clear Full HD. A built in hard drive is included for reliable recording, data back-up and users can also simultaneously record to USB memory and USB hard drives to archive, share and play back on other devices and locations. UR-4MD is also Network capable.
Master recording. Without the classes.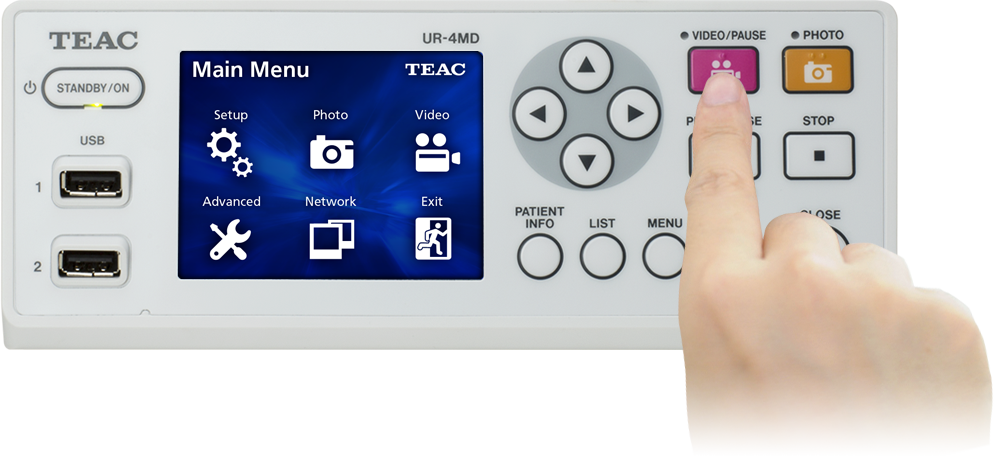 With a front control panel designed to be instinctive and easy to navigate,
even first time users are able to capture videos and still images.
Little to no training required. Easy, one-button Full HD Surgical video recording starts now.
Simply connect. Always stay connected.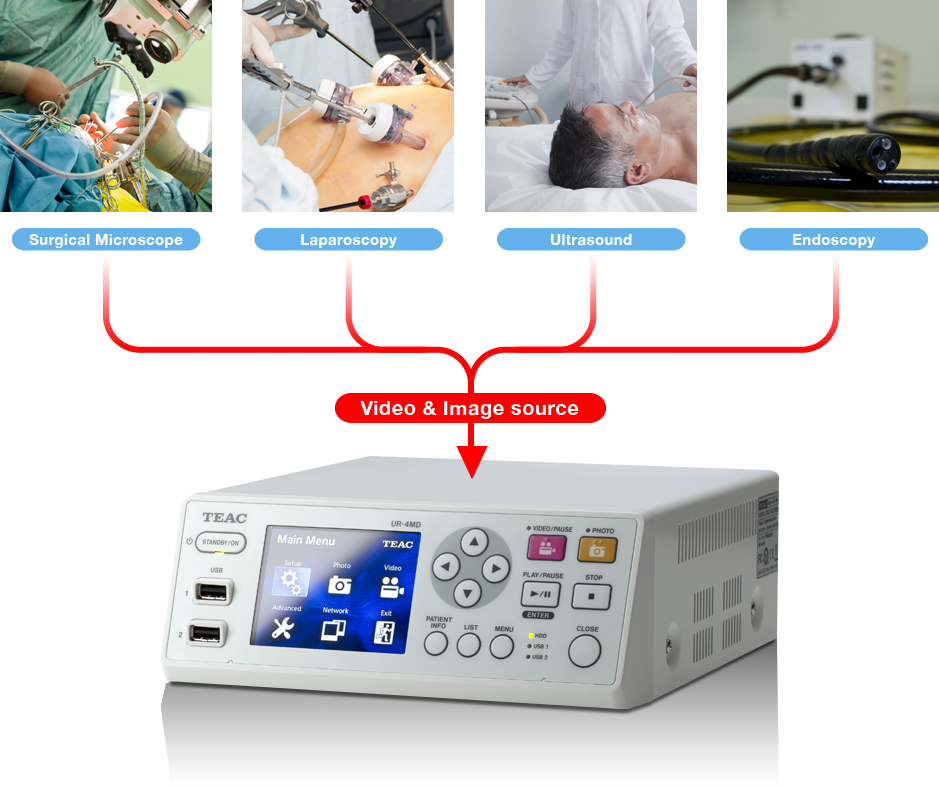 The UR-4MD automatically detects the input video signal and follows the video resolution.
Then, it configures itself to be ready for recording. This adds convenience and improves workflow.
You are only a few clicks away from recording.
*It can also be manually set up and configured.
Excellent clarity with a bright and clear 3.5" color display.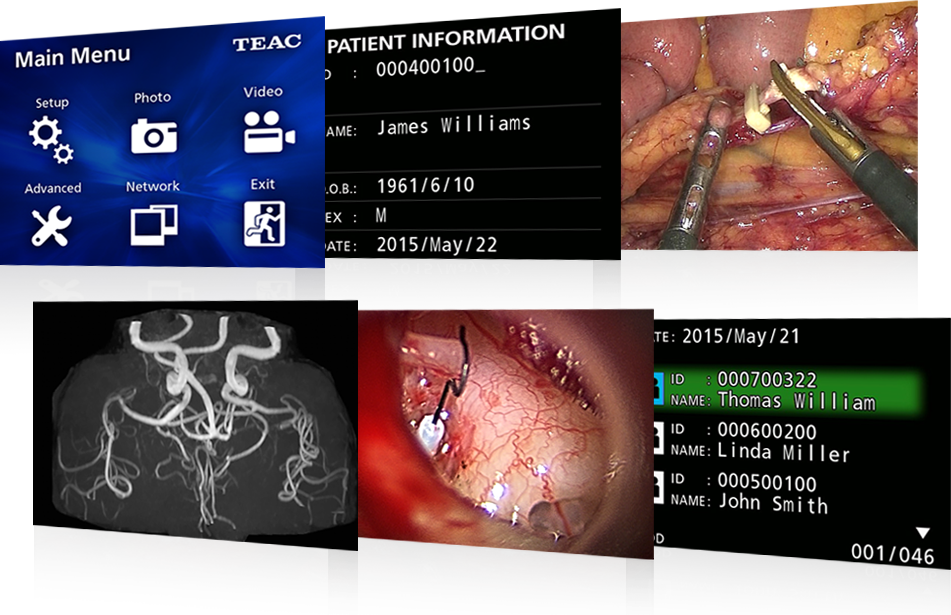 The high resolution 3.5" built-in LCD monitor provides great visibility and allows users to easily access
and check the images being recorded during the operation or examination and after the event.
For Live View, Playback and GUI. (Not for Diagnosis)
Crystal Clear Medical Imaging is yours.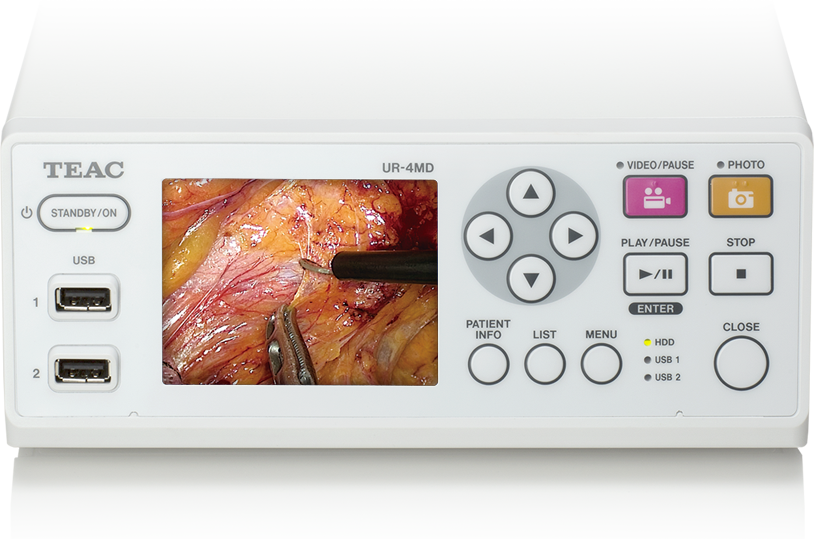 The UR-4MD allows high quality still image and video recording in crystal clear HD.
The undiluted video quality is just stunning.
Capture and save with confidence.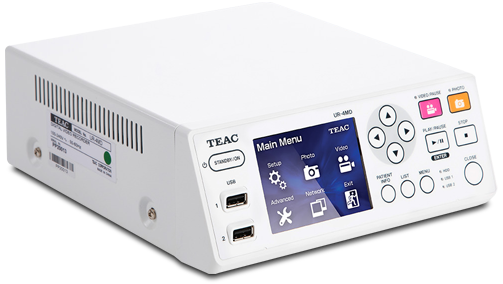 Fail-proof reliability and disaster recovery capability.
Simultaneous recording to USB drives and a built-in Hard Drive for redundant data back up.
Featuring full networking and background video file transfer.
Back-up power allows UR-4MD to safely save all data that was recorded when power is lost,
due to power failure or an accidentally unplugged power cable during video recording.
Enhanced sharing. Keep your surgical videos handy.

Share recorded files with anyone on the same network, whether it's within one institution or to a smart phone or tablet device.
Users can share crystal clear images with doctors even when they are away from the hospital.
MOV video format is natively supported by Apple's iOS for instant playback on iPad and iPhone.
UR-4MD supports a USB & Lightning cross-platform flash drive that allows compatible
iOS devices to access as well as safeguard recorded video and images via fingerprint identification.
This allows instant playback of videos and images, as well as options for email and print from the iOS device.*

*Please contact us for more information. A free app is required to enable these features on the iOS device.
Surgical grade in every aspect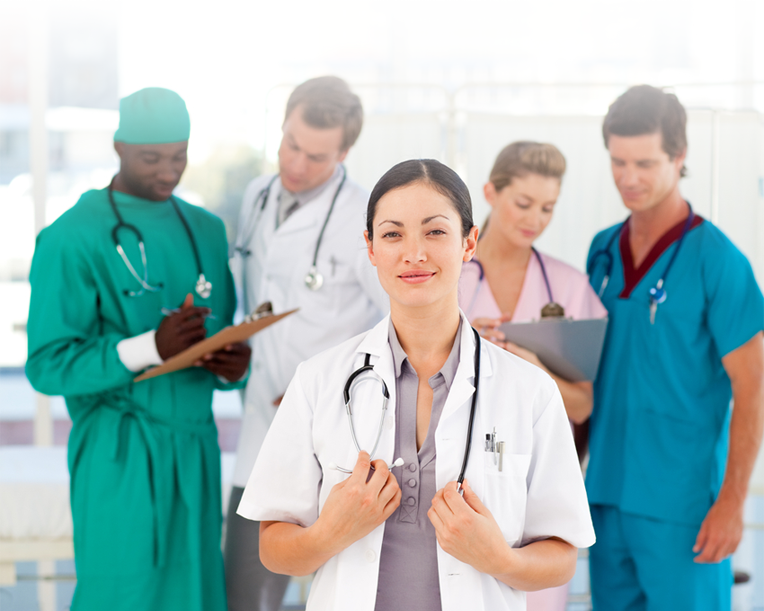 The UR-4MD is designed for hassle-free and reliable recording and storing of medical images
in the mission critical OR environment. An FDA approved Class 1 medical device.